Spotlight on NPs highlights exciting achievements and activities of American Association of Nurse Practitioners (AANP) members.
AANP President Dr. Sophia Thomas wrote several timely blogs for 30 Seconds.
AANP S. New York State Representative Dr. Mary Koslap-Petraco was interviewed by Contemporary Pediatrics about the public health crisis in New York as it relates to skyrocketing measles infection rates. "Honestly, the biggest thing that we need to do is build the trust," Koslap-Petraco told listeners. "We also need to share the stories of parents whose children have been sickened by this horrible disease … I think my final thoughts are, we pro-vaccine folks can't be afraid to engage with parents and we need to take the time to speak with them. Always respectfully, always listening to them first, usually the way that I start out the conversation is tell me what you've heard and let's discuss this point by point. Addressing every one of their concerns."
Congratulations to AANP Fellow Dr. Lovoria Williams, who was recently named Nurse Researcher of the Year by the National Black Nurses Association. According to a press release, "As an active clinician serving the veteran, homeless and nicotine-dependent patients, Williams adeptly integrates student teaching and research into her family nurse practitioner role."
AANP Fellow Dr. Kathleen Schachman and the Bay Community Health Clinic recently received a $2.8 million federal grant, which will allow Schachman and the Saginaw Valley State University (SVSU) to train nurse practitioners (NPs) to "combat the pressing health crises of addictions and mental health in some of Michigan's most under-served communities." Acording to a local news article, "SVSU will empower a new generation of psychiatric mental health nurse practitioners to serve on the front lines of patient care. It's an initiative that could prove transformative to rural communities in Michigan where thousands suffer from the opioid epidemic …" Schachman said, "People are dying. Families and communities are being destroyed. Those in rural areas who are seeking care often have to travel up to 100 miles and wait two or three months to receive addictions treatment. Sadly, many die while they wait. This educational grant will target this significant treatment gap."
Congratulations to AANP Fellow Dr. Danielle Howa-Pendergrass, who recently received a Citizen of the Year Award in recognition of her dedication to the health education and well being of citizens in her community.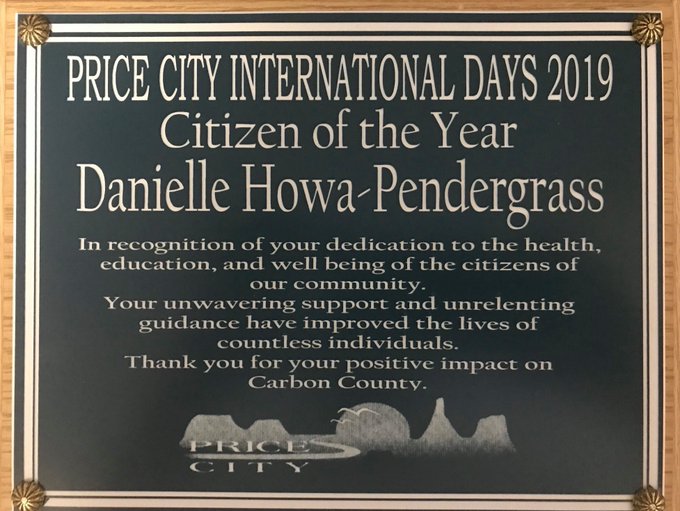 A Kansas City camp offers children a fun escape from kidney disease, according to a local news article that quotes AANP member Kathleen Mallett, who volunteers at the camp. "I love seeing the kids just get to be kids," Mallett said. "They just get to be like other kids like them. It's pretty hard to be a kid and fit in and this is a good opportunity for them to do that."
MD Anderson published an article about the important role that advanced practice registered nurses and physician assistants play in cancer care. The article quoted AANP member Brandon Sterling. As a newly credentialed APRN on a busy unit, Sterling "was tasked with transferring a post-operative urology patient who had a stroke to a nearby hospital." Sterling said of the experience, "I was working with the family, case manager, social worker, nursing team, attending physician, insurance company and receiving hospital. I was doing what I needed to do to ensure the whole patient received the care needed as quickly as possible."
Congratulations to AANP member Codi Rhear, an oncology nurse practitioner (NP) who recently earned the national DAISY Award. The DAISY (Diseases Attacking the Immune SYstem) Award is given annually to nurses and nursing faculty and students for extraordinary care of their patients. "I don't always get to fix (patients) or cure them. You can't always do that with cancer," Rhear said. "But if I can help people live life to the fullest and meet those goals, I feel like I've accomplished something." Learn more.
Neonatal Intensive Care Units (NICUs) serving primarily black families have more dangerous nurse-to-patient ratios, according to a Florence Health article that references a session presented by AANP member Juliette Blount at the 2019 AANP National Conference. According to the article, "There isn't a simple or even single way to eliminate racial biases from your own behavior at work. But important first steps to make sure you're providing equal care are to learn about racial health disparities and to ask questions."
A local news article about clinical placements for NP students quoted AANP member Sarah Smith, who participated in the program. "It was a very small rural clinic, and I got to see a lot of different issues, which is what interested me in rural work in general and in Monroe Clinic in particular," Smith said.